The wine tradition in the Vaud region goes back to the vineyards of Dézaley, cultivated since the Middle Ages by Cistercian monks.
The Côte vaudoise extends from the gates of Geneva to Lausanne and sometimes even touches the slopes of the Jura (2,003 hectares of vineyards in 2012). This represents 52.4% of the wine-growing area in the Canton of Vaud.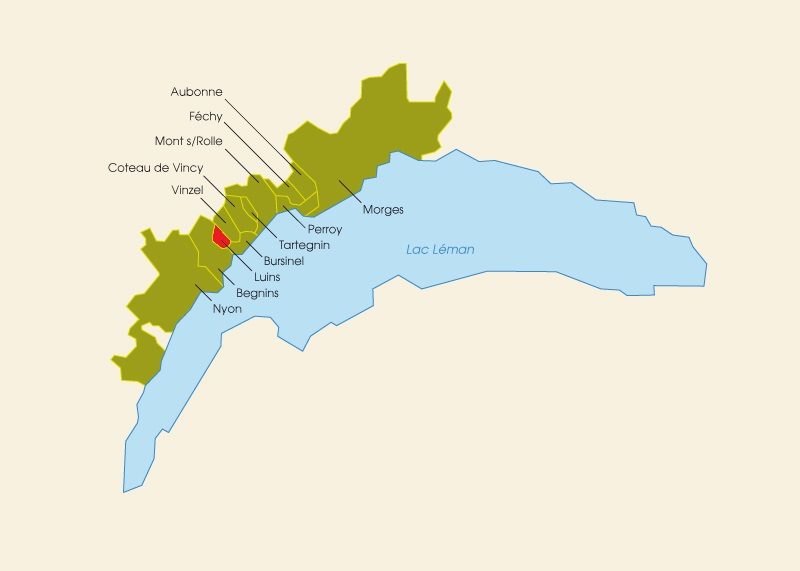 From Roman Helvetia to the present day, from the shores of Lake Neuchâtel to those of Lake Murten and Lake Geneva, the vineyards of the Canton of Vaud and the people who work there have made fun of the land and the elements to create with excellence and passion a product as noble as it is delightful. Wine, as we live and drink it in the canton of Vaud, is a strong element of the social, economic and cultural fabric. But it is also, by its character and finesse, the symbol of this spirit of freedom and joie de vivre that is characteristic of the Waldensians. Whether celebrated by singing at the Festival of Winegrowers or by tasting it with friends, it creates a unique alchemy between hard work, desire, pleasure and joy. Sublime and vibrant, it is the centrepiece of our regional identity, as well as an invaluable part of Switzerland's heritage.
The region benefits from a microclimate offered by its implementation:
First of all, Lake Geneva, which gives the grapes their thermal regulating effect. Then there is the Jura, which offers a protective shoulder against the north wind.
Towns and especially villages with names that sing: Luins, Bursinel, Tartegnin, Féchy, Vinzel, whose cosy inns and fresh cellars encourage you to stop by. In the middle ground, ruz and rivers divide and organize the parchets, giving the hiker a feeling of intimacy and freshness. Finally, 32 castles and patrician residences attest to a centuries-old tradition of vine growing.